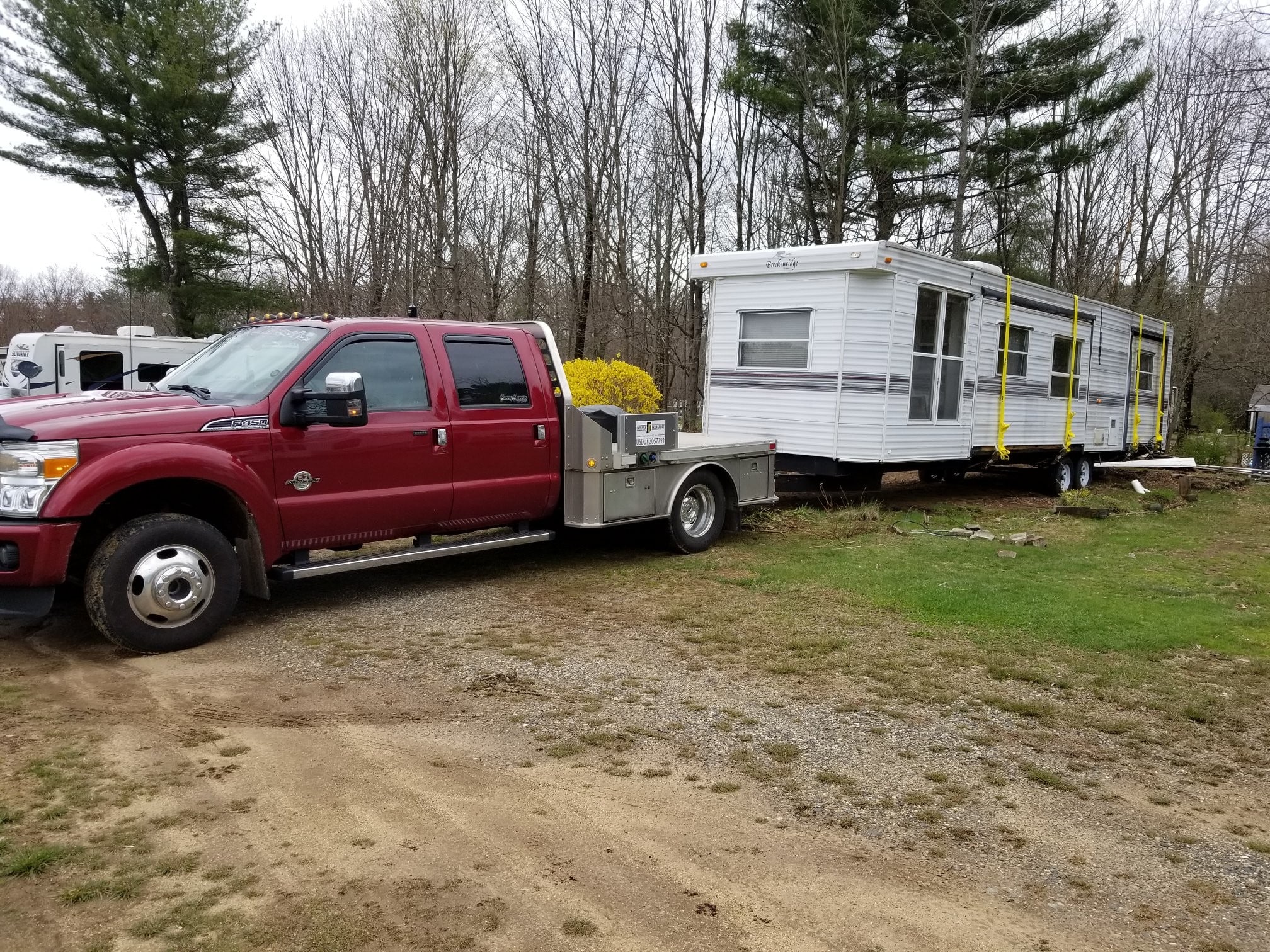 Changing sites? Changing Campgrounds? We can breakdown your current site and transport to your new site.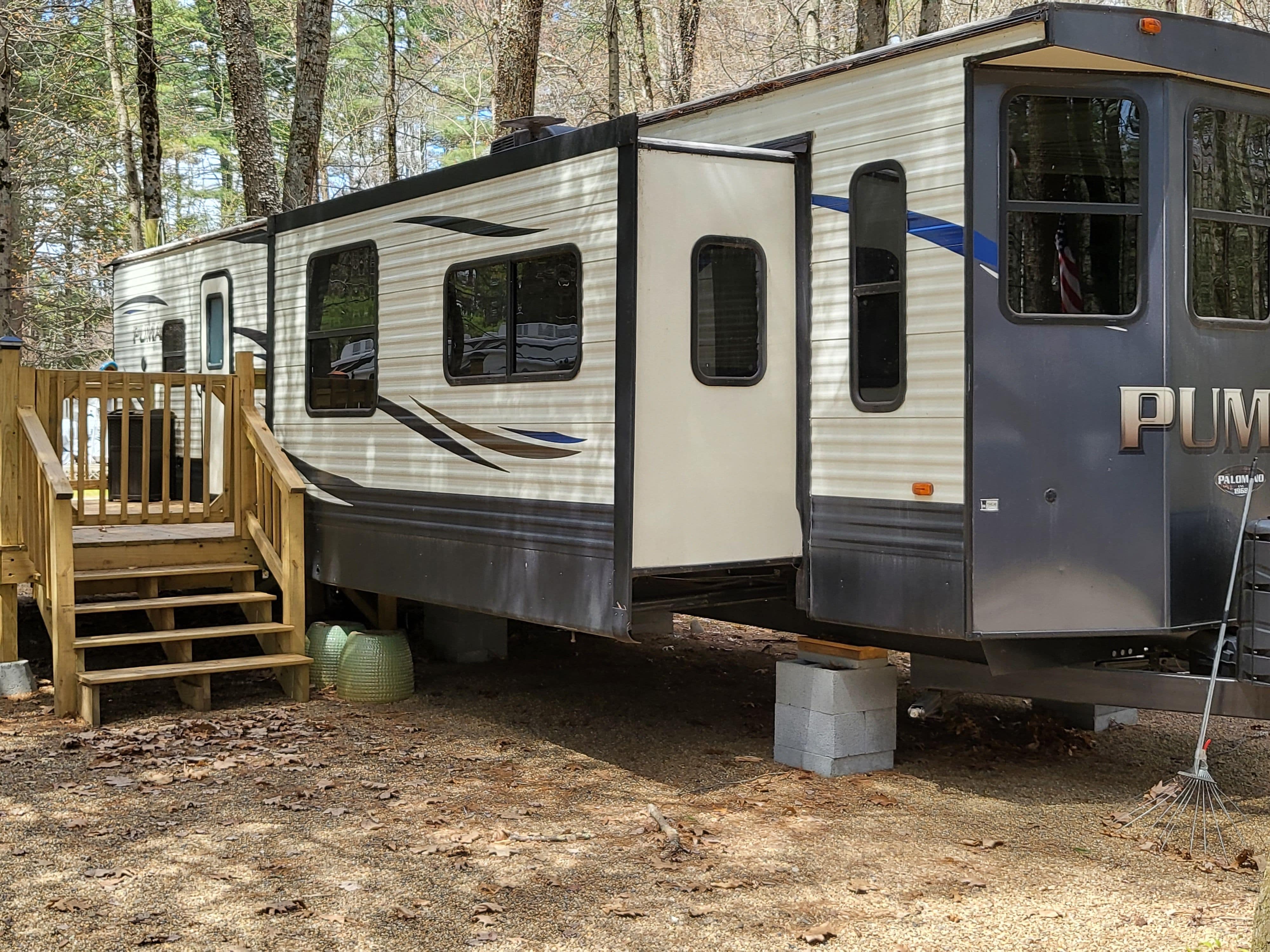 We can situate your trailer on the new site, and level it the same day. We build cement piers to stabalize your trailer as shown in the picture. This provides the closest feeling to being on an actual foundation.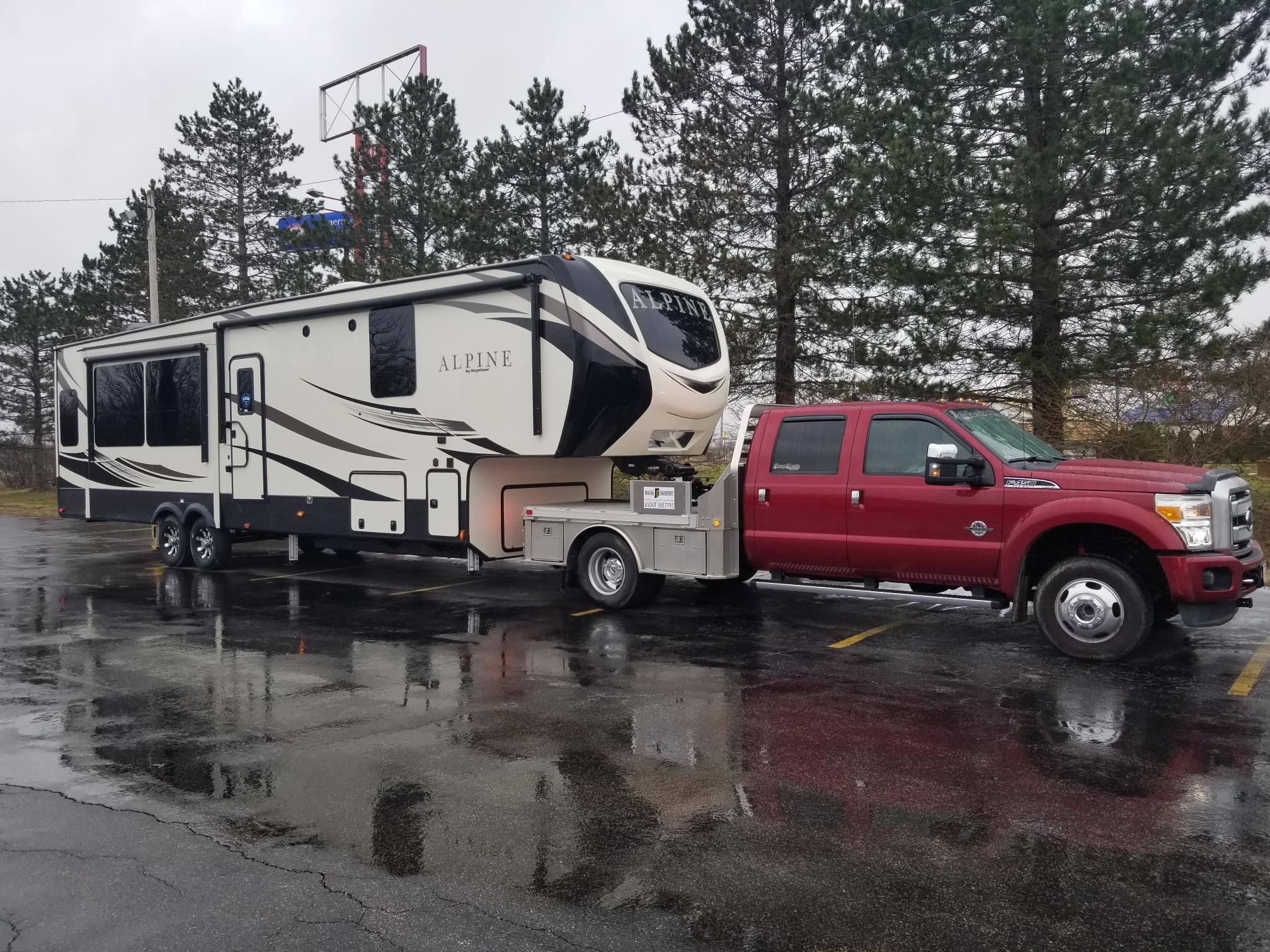 travel within state or country
We travel between the continguous United States, and can bring a trailer to or from Canada.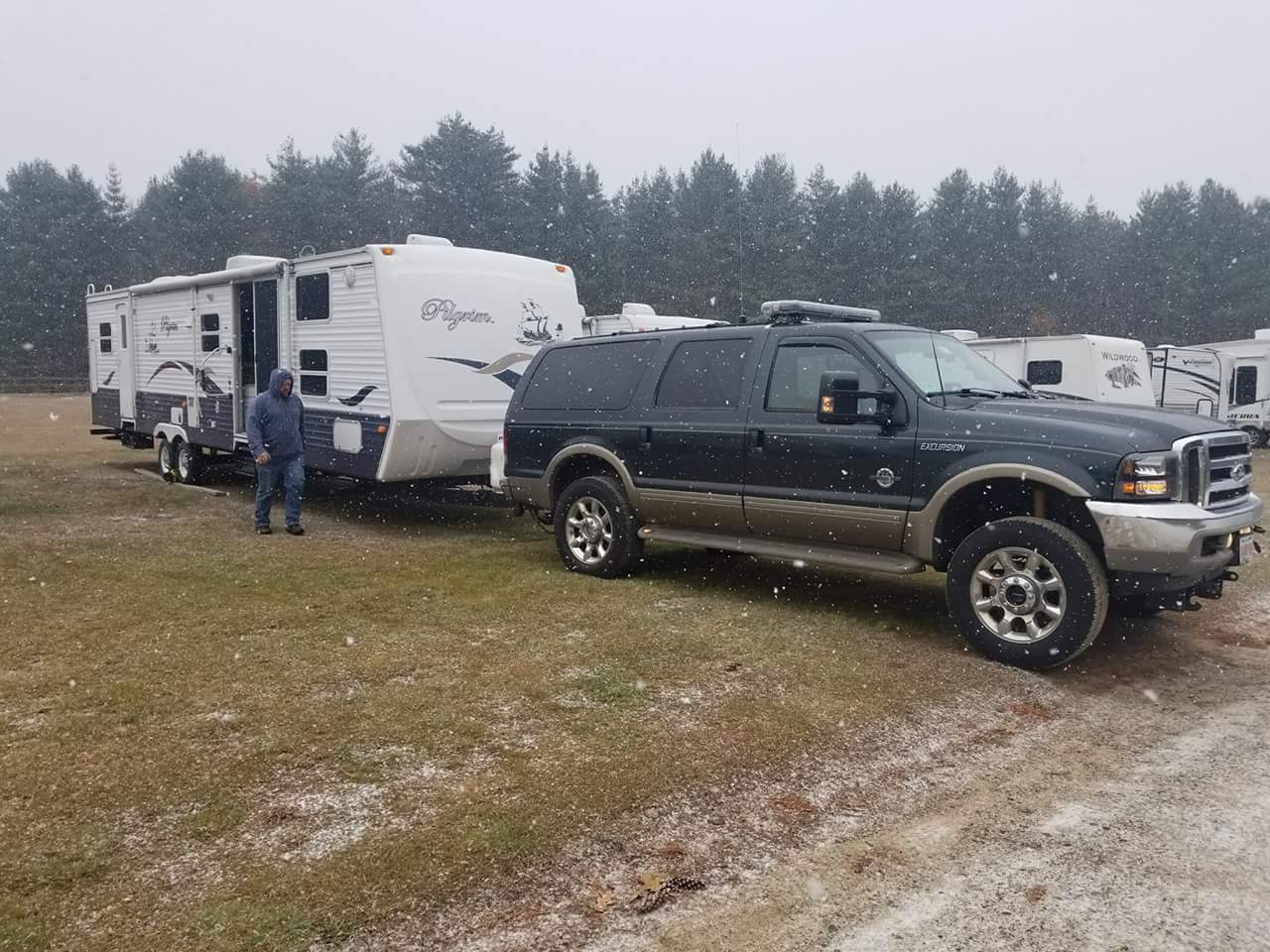 "...We were recommended Junction Trucking by a friend to help us facilitate a private delivery of our "new" camper and return of our "old" camper. Keith was outstanding! ... He delivered the camper and returned the other one in one day, coming in below our other estimate from another company, had his own private insurance that covered the camper while in transit, and was such a pleasure all around to work with. We cannot recommend Junction Trucking enough..."
"Used Keith for transporting our trade-in to the RV dealer and then getting our new trailer from the dealer to our campsite. Very easy to work with. Great communication. On time and reliable. Sent a clear list of everything we needed to have in order for him to set up our camper on delivery day.
Once Keith arrived with the new camper, he and his co-worker set up our camper and even helped us with some minor campsite issues to make sure our camper fit perfectly. I hope we never have to move our trailer again but if we do, I would ONLY call Keith at Junction Trucking!"
"Amazing service, excellent communication, works to get your rv fast, great attitude, knowledgable, friendly. Cant recommend enough. One of only a few biz out there with integrity."